KLAS First Look:
Streamline Health eValuator
As a leading healthcare IT research firm, the KLAS team conducted confidential interviews with eValuator clients for an objective assessment of their experiences and results.
This First Look report offers an unbiased view of how eValuator performs in helping providers improve coding accuracy and financial performance prior to billing.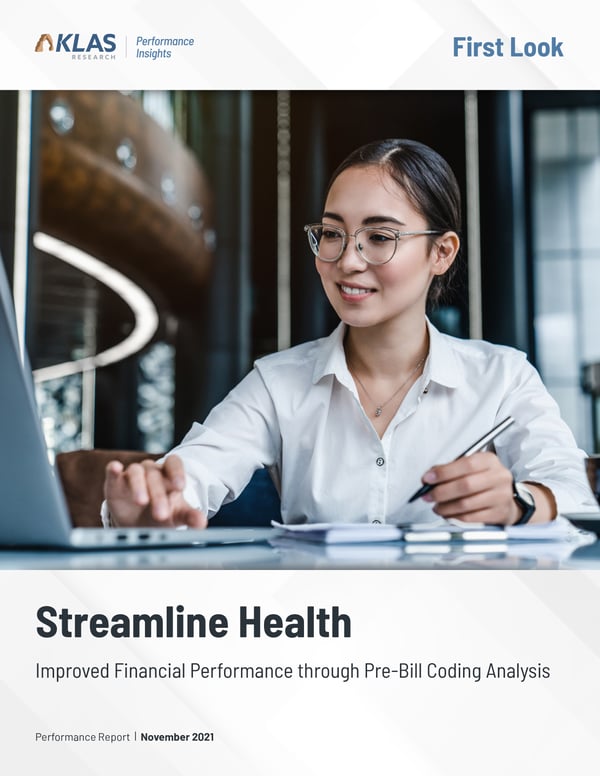 Discover the eValuator Difference!
Streamline Health eValuator is a cloud-based platform that provides 100% automated analysis of Inpatient & Outpatient coding and charge data accuracy prior to billing.
Helps address revenue leakage and compliance exposure prior to billing
Increases productivity and impact from coding and audit programs
Robust reporting and dashboards to manage performance
Request a free demonstration of how automated pre-bill coding analysis from eValuator™ improves financial performance and drives revenue integrity across your enterprise!