Get Your Coding Right the First Time—Prior to Billing—with Automated Analysis Guide
Revenue integrity in healthcare is more important than ever– and yet, many organizations still struggle with revenue leakage and risk exposure that hinder financial performance.
The eValuatorTM Revenue Integrity Program is transforming revenue cycle management to help healthcare providers take control of their financial performance.
Download this free guide to discover how the eValuator program improves revenue integrity and financial results through:
Coding and charge analysis prior to billing
Automated case prioritization and routing
Corrective advice for all flagged issues
Real-time dashboards and reporting
The most comprehensive rules for IP, OP and Pro-Fee services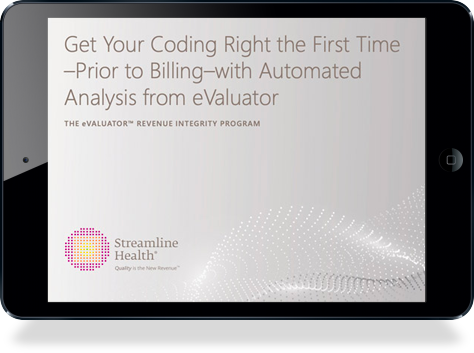 Complete the form below to download the guide.